MTI Journal
MTI Journal.01
Solving Various Problems
with Field Staff
Shigeru Awamoto
---
General Manager, Logistics Group*
February 14, 2018
Logistics: might not be spotlighted, but is essential work
The term logistics, meaning transporting/storing goods, soon became popular and reaffirmed as a vital part of the social infrastructure after earthquake disasters, both past and forecast, underscored the sudden increase in needs and lack of goods, and as the driver-shortage issue has been increasingly reported in the news. But most people don't pay much attention to logistics itself in everyday life.
I belong to the Logistics Group of MTI, and we do research and development in the logistics field that is essential for us but often remains behind the scenes. From among our activities, let me introduce "finished-vehicle logistics," which is especially characteristic in the field.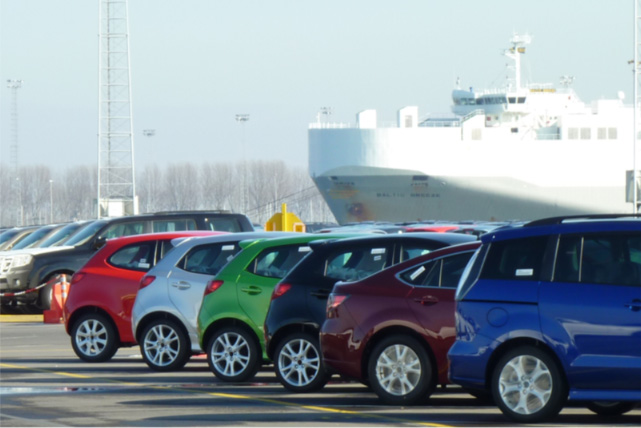 Specificities of finished-vehicle logistics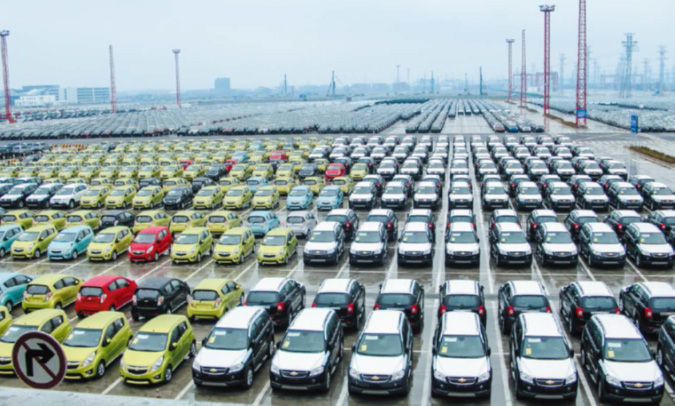 Finished vehicles, which are just shipped from the factory and are still without number plates, are expensive and fragile large cargoes with mirror-polished surfaces. These vehicles need to be managed with unique IDs, but, considering their size and weight, and transportation efficiency, cannot be carried in packaged/double-stacked condition nor on transport palettes. They must be driven one by one and carried by special carrier cars (see the photo on the left below,) and thus require great care in their transportation.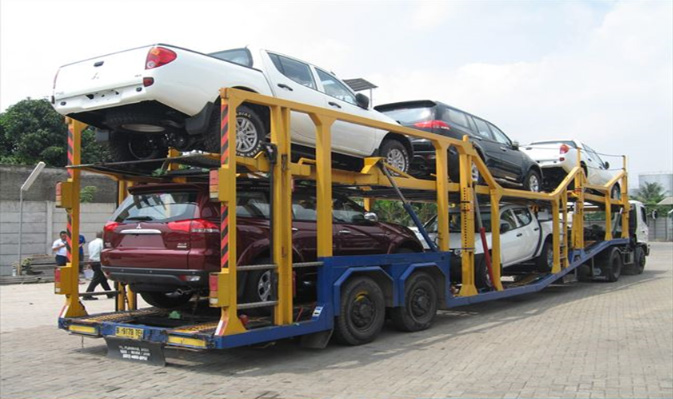 Meanwhile, manufacturing hubs and destinations for the consumption of finished vehicles are found around the world. In recent years, the sales for emerging nations with remarkable economic growth are kept high, and thus it is required to prepare for new-style logistics.
In addition to marine transportation by pure car carriers (PCCs), NYK is preparing to undertake the door-to-door transportation of finished vehicles from factories in manufacturing countries to car retailers at destinations for consumption.
Continue trial and error in accordance with each site environment
Manufacturing/selling hubs exist not only in Japan but also around the world. The environment of each overseas logistics site differs from that of Japan, depending on the region, country, nationality, laws or customs.
For always providing high-quality services to worldwide customers, we grasp the logistics site environment and needs of each country. To meet the needs, we develop technologies for improving safety, transportation quality, fieldwork quality, and fieldwork efficiency.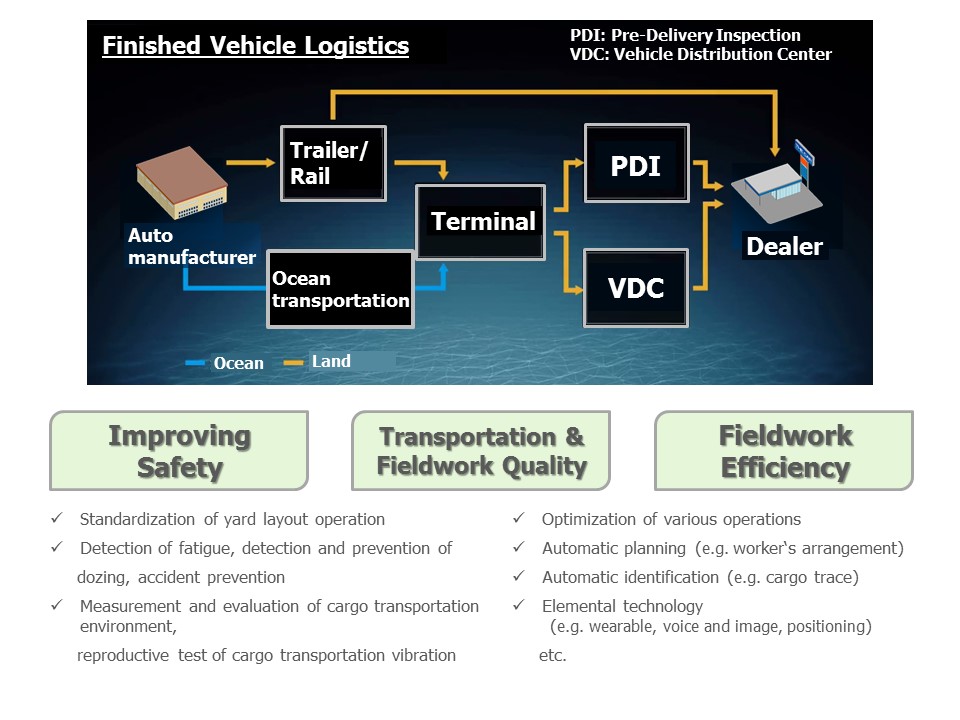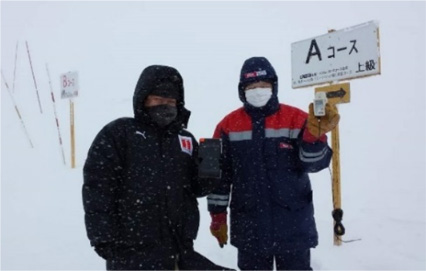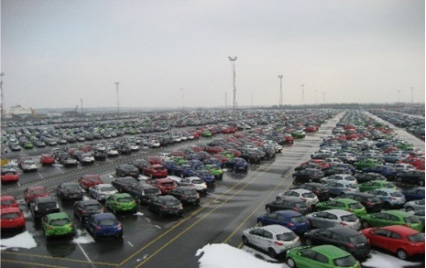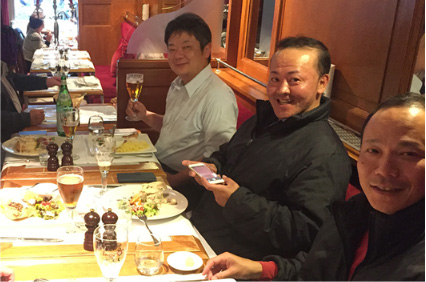 For now, let me introduce the fieldwork a bit; further details of the technology development and verification will appear in the sequel.
1) Experiment in a frigid climate
As the hubs of finished-vehicle logistics exist in various areas such as the tropical area of Southeast Asia or the Arctic region, we need to keep the operation quality at a certain level regardless of each site's environment. The upper-left photo shows our pre-confirmation of the IT equipment operability in the Arctic region at Mount Asahi located in Hokkaido, Japan.
2) Walk in extensive sites
The European sites, where we conduct evaluations of vehicle location management systems, are sometimes so vast that we could feel dizzy. We sometimes walk around in a site that can be eight times as large as Tokyo Dome. (the second photo)
When we finish work for the day, we can relax and enjoy the delicious local cuisine and drinks.
3) A smile is the best!
This photo with the local staff members shows how their smiles drive us to solve issues on site and make me glad to be engaged in this work. (the below photo)